Ladybits Handpainted Tortoiseshell Earrings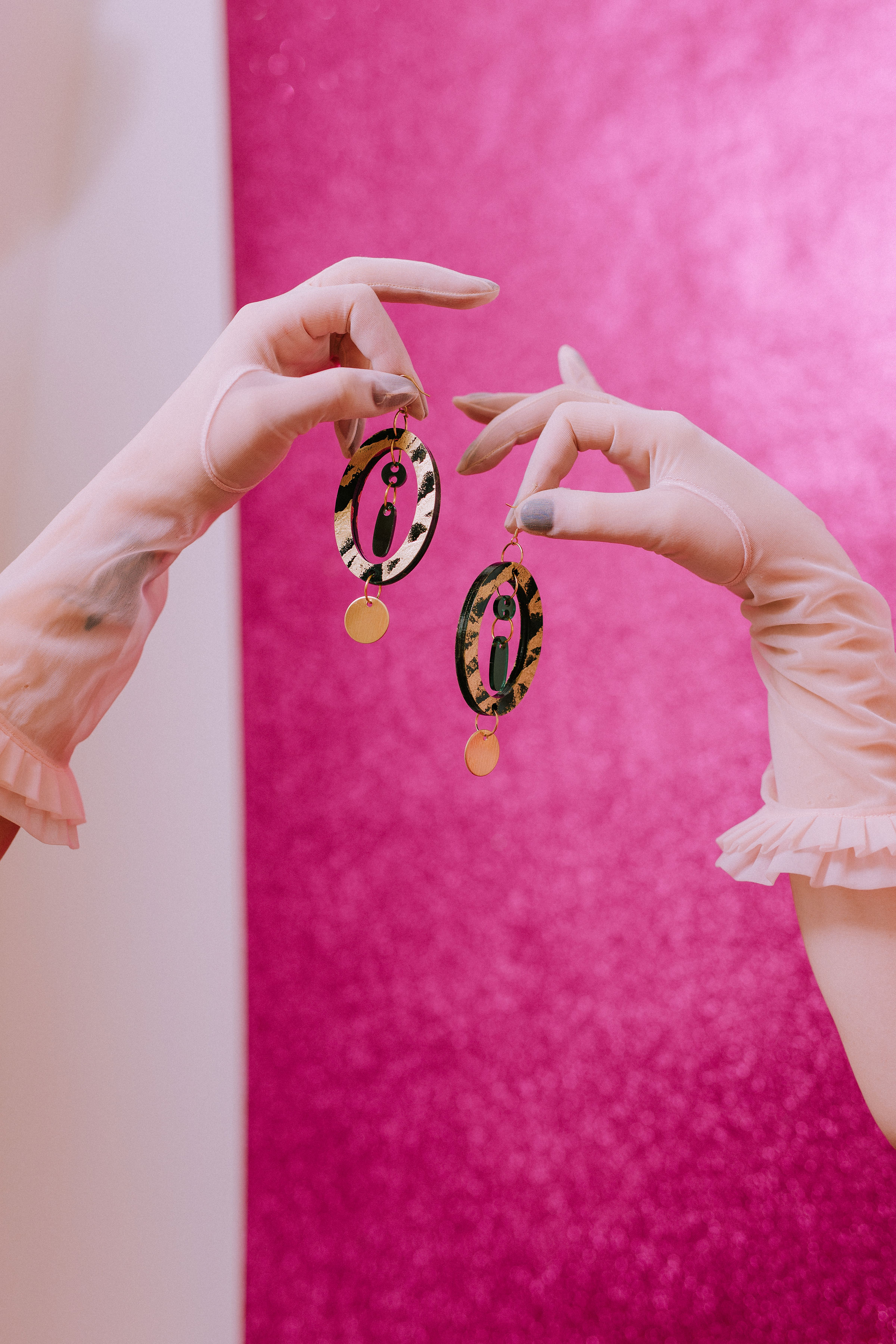 Ladybits Handpainted Tortoiseshell Earrings
These handpainted emerald green acrylic earrings have a little secret agenda: subtle celebration of certain anatomical elements.
Designer: Nicole Fichera

Material: High quality 1/8" thick cast acrylic, in translucent emerald green color with gold alcohol paint tortoiseshell patter; 22K gold-plated french wires, brass rings and disks.
Dimensions: 4" L x 1 1/2" W x 1/4" D

Finish: Laser cut and etched cast acrylic; glossy acrylic finish with finely detailed etch pattern on one side. Expect a little variation--the laser behaves slightly differently from one day to the next.
sold out